Protect
your staff
and
your business
A boutique & niche company providing global Health, Safety, Security Consultancy and Specialist Training to clients operating in high risk environments.
Our Clients
Agence France Press
Special client relationship with over 16yrs service in some of the world's top danger zones.
European Broadcasting Union
With over 16yrs service in news and special events support EBU is considered family and ZR is proud to be a close member of that family.
SBS Australia
In support of News & Dateline for international News Operations ZR assisted in pre-deployment of staff, monitoring whilst in country on assignment and a rescue mission if caught out.
BBC
ZR's relationship with the BBC was cemented by Director Tony Loughran during his 14yrs as Head of Global High Risk.
Kmart
Global Strategic Risk for its International Business Hubs & "in Country Operations".
Target
Global Strategic Risk for its International Business Hubs & "in Country Operations".
Curragh
In support of mining operations in Brazil, India and Ukraine.
Wesfarmers
Providing timely and important advice on Global Risk Strategies adopted by its client group.
ABC TV
High Risk Production Safety and International Security.
Qantas
WHS Auditor of Cabin & Tech Crew safety & Medical Training.
National Geographic
High risk security and medical support for wildlife expeditions
Coles
Strategic International Business Risk
Bunnings
International Travel High Risk Support
Workwear Group
International Travel & High Risk Training
Just Jeans Group
International Travel New Commercial pipelines
Warner Brothers
International Media Productions - High Risk Security Support
CH 10
Security Consultation - Programme and Talent protection
CH 7
On air expertise - Breaking News
CH 9
On air expertise - Analytical Documentaries
BBC Asia
On air expertise - Breaking News
Australia - Department of Infrastructure
International Security & Safety Auditing
Business Council of Australia
High Profile Events - Global Risk Protection
---
Our Work
Testimonials
I want to pass on my appreciation of ZeroRisk Security Training yesterday. I feel so much more confident with Medical knowledge and application. Your defense training was also extremely informative.
Ray and your team are gifted in their approach to convey his knowledge and the essential aspects necessary for our workplace maintaining interest and creating interaction amongst the group in a positive manner.
Ray and your team have simplified the means of dealing with on-board confrontation in a way that is much easier to retain and implement. They also presented Medical aspects in a way that has had an indelible effect.
George Dowling, BFA
A380 Qantas Flight Training | Qantas Airways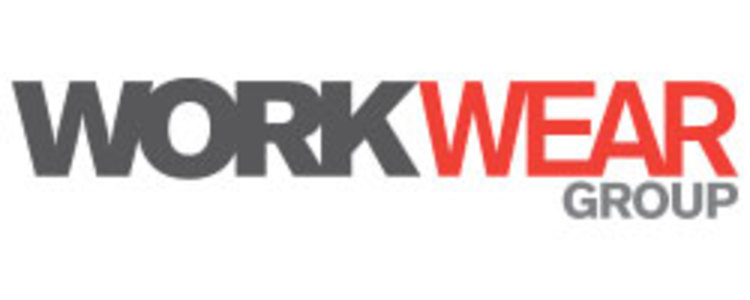 In May 2018 12 WWG international business travellers embarked on ZR's 2 day International Business Traveller course. From the moment they arrived they were thrown into some very challenging security situations. From Industrial espionage to dealing with aggressive members of the public this course has it all and delivers on all levels. In addition to this ZR's First Aid and Travel Health section is taught in such a way that it leaves the delegate confident that they can deal with any emergency scenario.
The course is structured in such a way that it takes the delegate on a journey, and all staged security scenarios have been carefully crafted from ZR's years of experience travelling to some of the worlds hotspots. To find out more about this inovative training e-mail lisa@zeroriskinternational.com
WorkwearGroup, Training Client
WorkWearGroup
I had recently the pleasure to enjoy the cooperation of ZeroRisk and specifically Mr. John Holland during Eurovision's rapid deployment to Philippines in occasion of the aftermath of Typhoon Haiyan.
John did an outstanding job for us, not only taking care of all security and safety issues but going above and beyond his call of duty to make sure logistics for our different moves within the region were set and executed in the right manner.
John became an integral part of our team to, in one sentence, make our whole operation happen. I can only commend him for his work ethic and the positive attitude and spirit he brought on to our operation. I would without hesitance recommend him to anyone in search for someone possessing his rare skills and who is, on top, an excellent team player (even more rare these days). John is definitely the person you'd want to have by your side in troublesome situations. With thanks again to John and the folks at ZeroRisk.
Marc Granena, Senior News Producer/Project Manager
Eurovision EVO Pte Ltd
Tony and ZeroRisk have worked closely with The Chaser team over many years. This included the notorious APEC stunt in The Chaser's War on Everything in 2007 and shoots in 15 countries for the 2009 series and shoots involving the Whitehouse, the Vice-President's home a CIA black site in remote north Poland and many other challenging, unusual and high risk locations.
Tony has been instrumental in programme ideas and monitoring script changes which has proved invaluable.
Julian Morrow, Presenter & Executive Producer
The Chaser's War on Everything
Just wanted to pass on my thanks for your assistance with the ABC3 Smackdown Games shott in December 2013. Your assistance and advice with regard to how we might shoot and perform a variety of stunts was invaluable in pre-production.
So too the risk assessment that you and John Holland created and sent – it gave myself and all heads of department a clear idea of what would be required to make our ambitious shoot happen.
Finally, ZeroRisk Safety Adviser John Holland who was on site for the shoot, was knowledgeable and careful - while still being solution focussed in helping us achieve our tight schedule. The cast and crew felt well supported. Overall a great experience – look forward to working with you again soon.
Timothy Powell, Producer
Studio 3, ABC Television